Four decades of modern retail

As we commemorate PoweRanking's 25th anniversary, Kantar aspires to continue reporting on cutting edge insights, improvement, and candid feedback — understanding those aspects were key aims of the original report and remain enduring principles today.
Over the 25 years we have been privileged to complete the study, we've learned that while leadership metrics endure over time, each year has its own unique lessons to teach. As the US retail landscape continued its journey post-pandemic, retailers and manufacturers alike shared their time-sensitive insights.
Whether it be combatting supply chain woes, navigating macroeconomic forces around labor and inflation, or the sheer stick and stay of COVID's lasting effects on retail categories, we've found that leaders in US retail continue to move forward. Our 2021 PoweRanking examines the rich history of where retail has been and exactly how the industry will continue to grow.
We encourage you to download the executive summary to uncover key findings and rankings, as well as connect with pricing for the complete report.
Snapshot of Top Five Trading Partners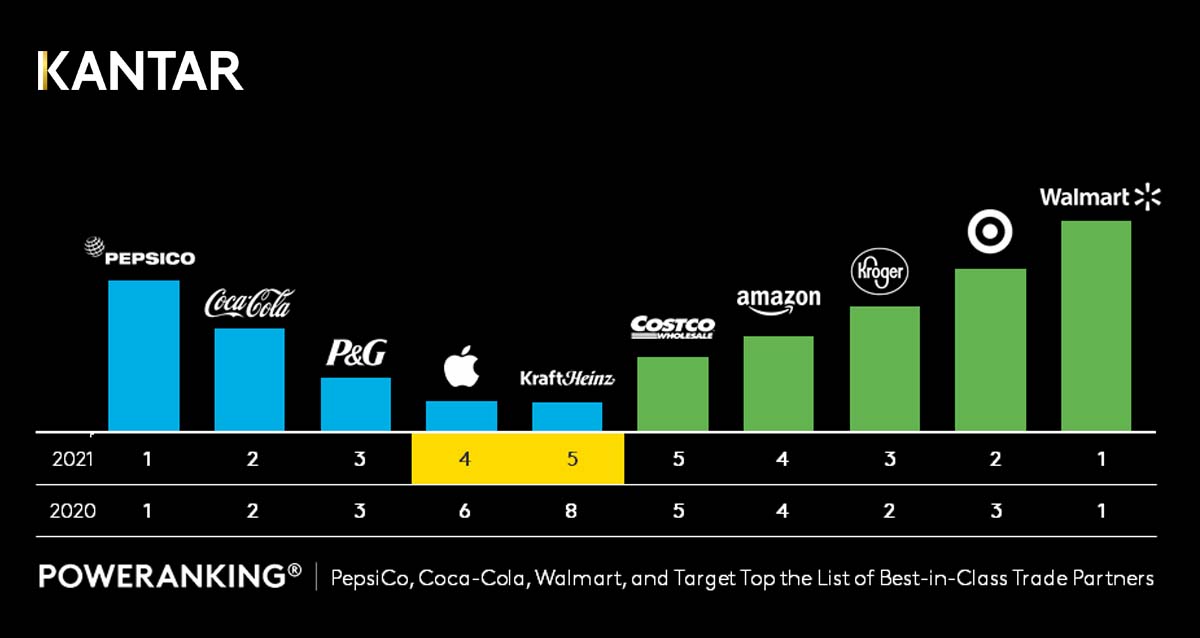 For a copy of the full PoweRanking report, contact: Patrick.Fellin@kantar.com